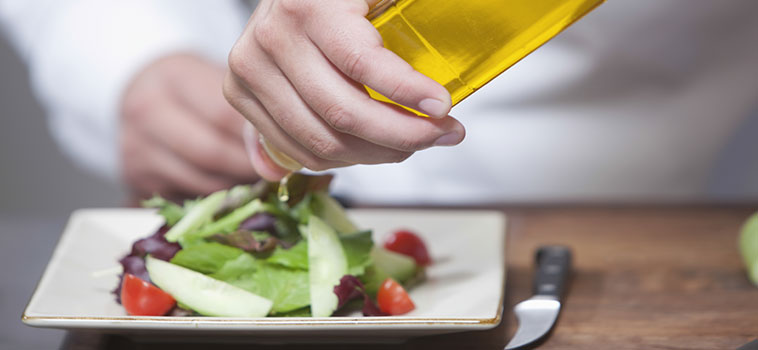 Ease Your Asthma Naturally With Lyprinol® and OliveHeart®
Part 04
January 2015
Asthma is a chronic inflammatory condition that can radically influence the quality of life of those suffering from it. The World Health Organisation (WHO), estimates that it affects approximately 300 million people worldwide and is responsible for about 250 000 deaths annually.
Many asthmatics start, manage and end their day with a variety of medications to minimise their wheezing, chest tightness and breathlessness. Relievers can cause heart palpitations and occasional shakes while preventers can give you thrush and hoarseness. So, instead of relying entirely on allopathic medication, why not consider a natural, nutritional approach by including Lyprinol® PCSO-524® and OliveHeart® in your diet.
Asthma is caused by oxidative stress and inflammation in the airways. As a result the airways constrict, swell and become obstructed with extra mucous, reducing the amount of oxygen that reaches the lungs. This inflammatory response can be caused by a variety of triggers. These include changes in diet, allergies, colds, respiratory viruses and environmental factors, such as pollution, smoke etc.
Lyprinol® PCSO-524®
Lyprinol® has the highest natural content of the polyunsaturated fatty acids (PUFAs) – up to 91 in total. This unique combination of fatty acids is not found in any other marine or plant life. Another factor that makes Lyprinol® unique is that it contains eicosatetranoic acid (ETA) and octadecatetranoic acid (OTA) and the rarely-found furan acid. This extensive network of PUFAs works effectively against the enzymes that cause inflammation. These include the 5-lipoxygenase (5-LOX) and the cyclooxygenases (COX-1 + COX-2) enzymes that produce bronchoconstricting leukotrienes and prostaglandins, which can cause asthma. Lyprinol is a natural occurring anti-leukotriene
Various studies have demonstarted Lyprinol®'s ability to fight inflammation. Their results have shown that using Lyprinol® resulted in less need for rescue medicine, lower levels of hydrogen peroxide (H2O2) in exhaled breath, noteworthy decreases in chest tightness and fewer night-time attacks of breathlessness. H2O2 is regarded as a marker for inflammation – the higher the concentration in condensed exhaled breath, the more severe the inflammation.
Lyprinol® has also displayed great promise in alleviating exercise-induced asthma (EIA), also known as hyperpnoea-induced bronchoconstriction (HIB). A recently published study from the University of Indiana showed that people who suffer from EIA can improve their lung function and reduce airway inflammation after exercise, by taking Lyprinol®. Their results showed that:
rescue medication was reduced by 5-10 puffs a day
lung function improved by 57% improvement
airway inflammation markers (H2O2) decreased after the test
Adding Lyprinol® to your daily diet can improve your asthma and lung function and reduce allergic inflammation that could lead to asthma.
OliveHeart®
Because asthma is an inflammatory disease that is coupled with oxidative stress, changing your style of eating and adding OliveHeart®'s strong antioxidant and anti-inflammatory benefits can help treat it. The high content of antioxidant polyphenols and omega-3 fatty acids found in olive oil play an important role in treating asthma naturally.
As mentioned earlier, omega-3s inhibit the inflammation-causing enzymes (5-LOX and COX-1 + COX-2) and are thus also effective in treating asthma. Polyphenols protect the airways against inflammation and oxidative stress. Oxidative stress plays a critical role in the development of asthma as it encourages various pro-inflammatory mediators, hyperresponsiveness (initial airway constriction due to allergens), bronchospasms and mucous secretions. Olive oil has also recently been shown to act as an anti-histamine. By blocking the H1 receptors it helps to lessen the cell's histamine response, which is also a key player in the inflammation process.
Taken daily, Lyprinol® and OliveHeart® have the ability to fight the inflammation and oxidative stress that causes asthma and to leave you breathing with greater ease.
Next time, we will take a brief look at how these two food-based products can help alleviate Delayed Onset Muscle Soreness (DOMS).
Don't miss out also reading Parts 01-03 in the series:
- http://www.masterhealthproducts.co.za/better-health/can-food-be-considered-medication-part-01/
- http://www.masterhealthproducts.co.za/better-health/can-food-be-considered-medication-part-02/
- http://www.masterhealthproducts.co.za/better-health/can-food-be-considered-medication-part-03/