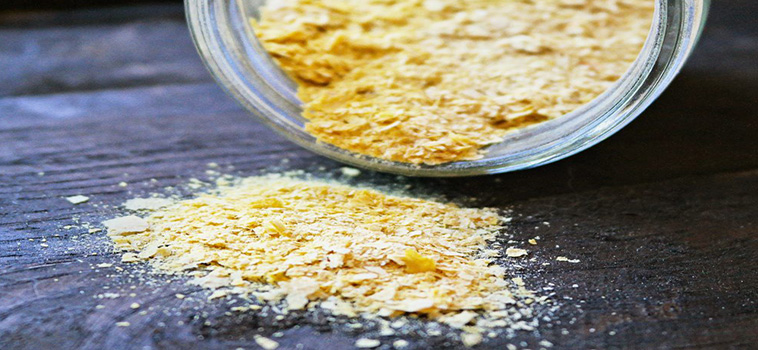 Beta-Glucan by PureNature contains the registered ingredient Yestimun®
February 2019
New data from human clinical study with Yestimun show significantly increases in joy and decreased blood pressure. These results from Leiber's newest clinical study with Yestimun® have recently been published in the Journal of the American College of Nutrition.
Around 300 healthy volunteers participated in the double-blind, randomized and placebo-controlled study.
Three key effects were observed during the trial:
1) The symptom burden of common colds could significantly be re­duced during the first 7 days of an episode under Yestimun® intake. These effects confirm the results of earlier studies with Yestimun® by Auinger et al. in 2013 and Graubaum et al. in 2012.
2) Significant systolic blood pressure lowering effects were seen in the Yestimun® group in comparison to placebo group. This effect was observed especially in study participants with slightly elevated blood pressure at baseline (systolic ce 130mm Hg). Similar effects were found in an earlier study with overweight subjects after a 6-week intervention with Yestimun®.
3) Yestimun® increases joy: The mode of action for this effect by intake of Yestimun® refers to the selective production of the natural messenger substance "lnterleukin-10" by immune cells. An increase of this messenger substance is also linked to the prevention of depression and protection against stress-induced behavior. In the light of this research, lnterleukin-10 might be one of the central links to support the effects of Yestimun® on joy.
Finally, the findings of the newest human study with Yestimun® show a high potential to upgrade its health positioning in the area of "mood" and "healthy blood pressure" resp. "healthy cardiovascular system".
Links to scientific literature:
1) Dharsono T. et al. (2018): Effects of Yeast (1,3)-(1,6)-Beta-Glucan on Severity of Upper Respiratory Tract Infections: A Double-Blind, Randomized, Placebo-Controlled Study in Healthy Subjects, Journal of the American College of Nutrition
Free download: https://yestimun .de/effect?lang:en (bottom of the page)
2) Mosikanon K, et al. (2017): Yeast b-glucan modulates inflammation and waist circumference in overweight and obese subjects. J Diet Suppl. 2017;14 (2):173-185.
DOI: 10.1080/ 19390211.2016.1207005
3) Auinger et al., (2013): Yeast (1,3)-(1,6)-beta-glucan helps to maintain the body's defence against pathogens: a double-blind, randomized, placebo controlled, multicentric study in healthy subjects, Eur J Nutr (2013) 52:1913-1918
Free download: https://yestimun.de/effect?lang=en (bottom of the page)